STORE PICK UP AVAILABLE OR FREE DOMESTIC SHIPPING WITH ORDER OF $100+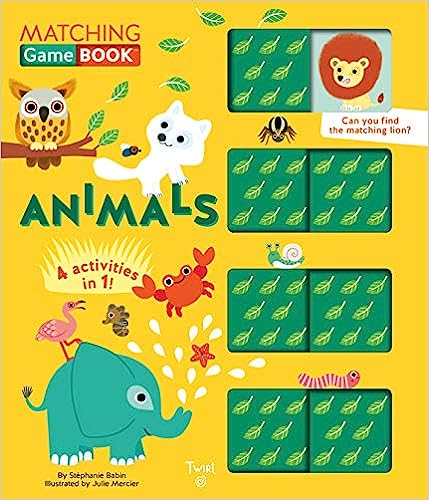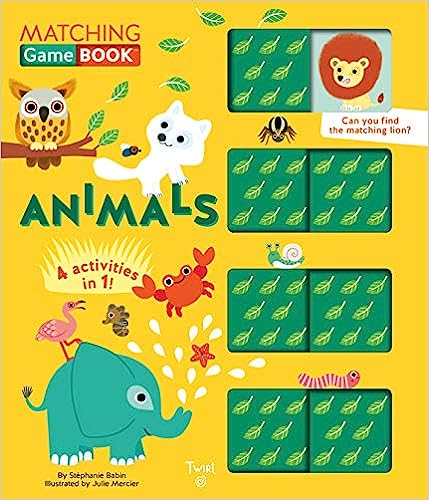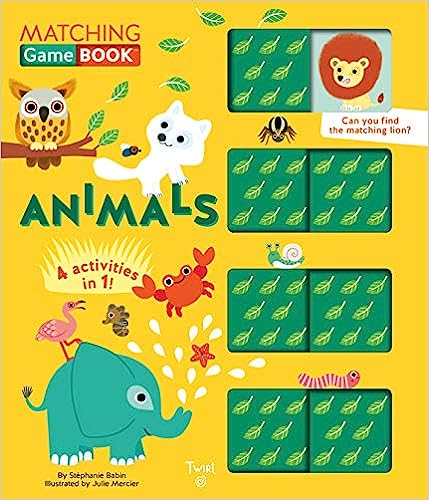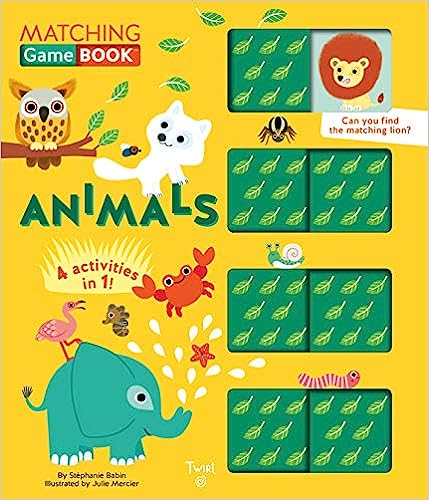 Animals Matching Game Book
"A nifty choice for engaging young readers during travel or at a restaurant." —

 
Kirkus Reviews
Learning while playing is the name of the game:
 Parents are forever looking for things to keep children entertained while on a road trip—whether it's a 10-minute ride to Grandma's house or a flight across the country! They'll find the perfect solution in Twirl's Matching Game Book Series.

• Discover an exciting way to encourage children to expand their knowledge of animals, train their visual memory, increase their attention to detail, and build vocabulary
• Features interactive pages with sliding panels that provide four activities in one as children can slide the panels to find matching pairs; spot the animals in the big picture; identify animals by their characteristics; play hide-and seek with the matching pairs, or even come up with games of their own!
• Colorful and whimsical illustrations of a wide variety of animals will capture attention


Fans of other matching games will also enjoy the interactive learning and delight found in

 
Animals Matching Game Book
.

• Great family read-aloud book
• Ideal for travelling and learning on the go
• Books for 3–5 years old
• Books for preschool, kindergarten, and early elementary school children