STORE PICK UP AVAILABLE OR FREE DOMESTIC SHIPPING WITH ORDER OF $100+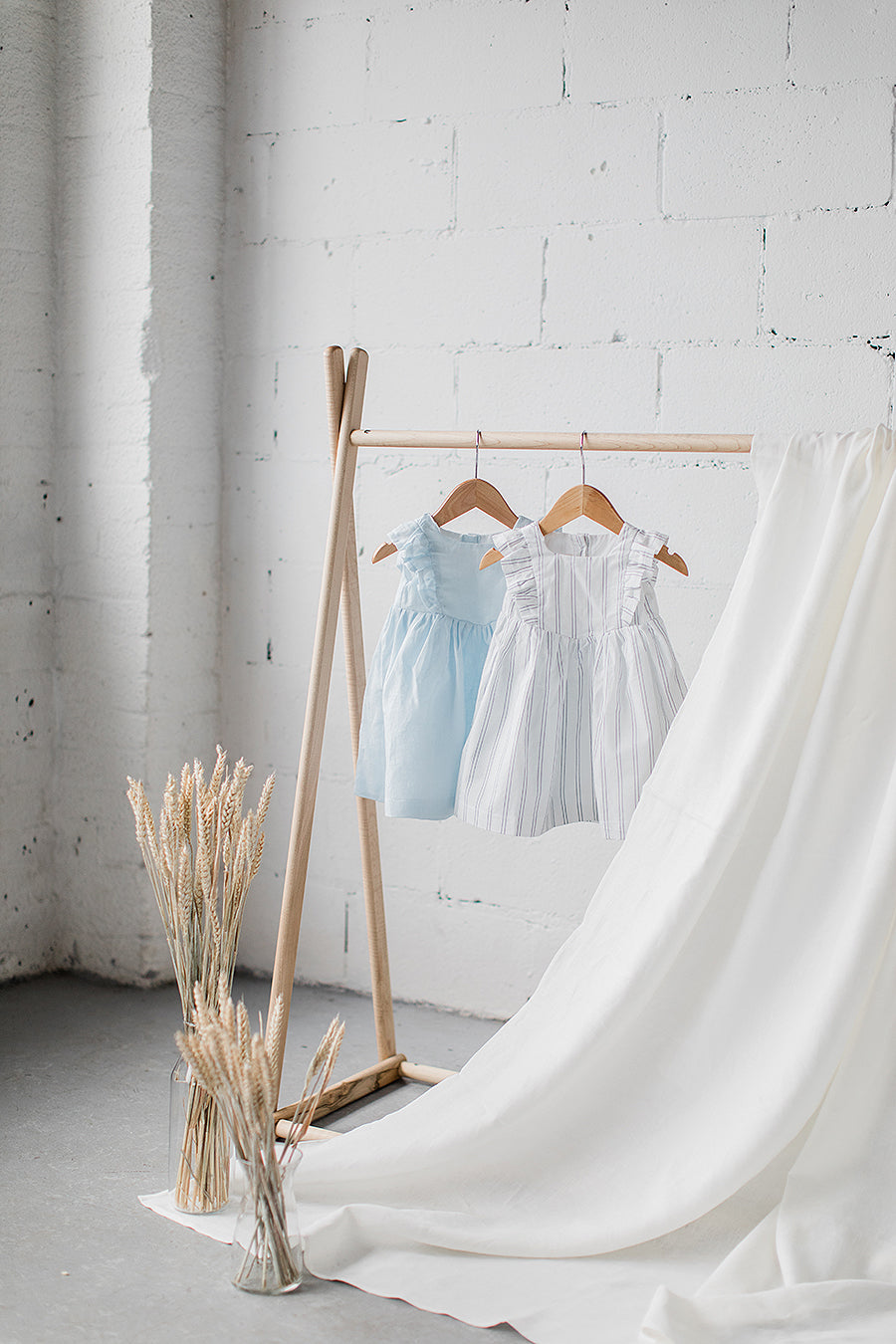 BRand
Khanh is a children's clothing brand created by Khanh Hogland. We enjoy creating timeless and stylish pieces for your little ones. We ensure that the details matter – from each stitch on our handmade pieces all the way down to the packaging it's delivered in, it's all made with love and intention. In addition, all of our designs are hand made in our studio that is located in United States.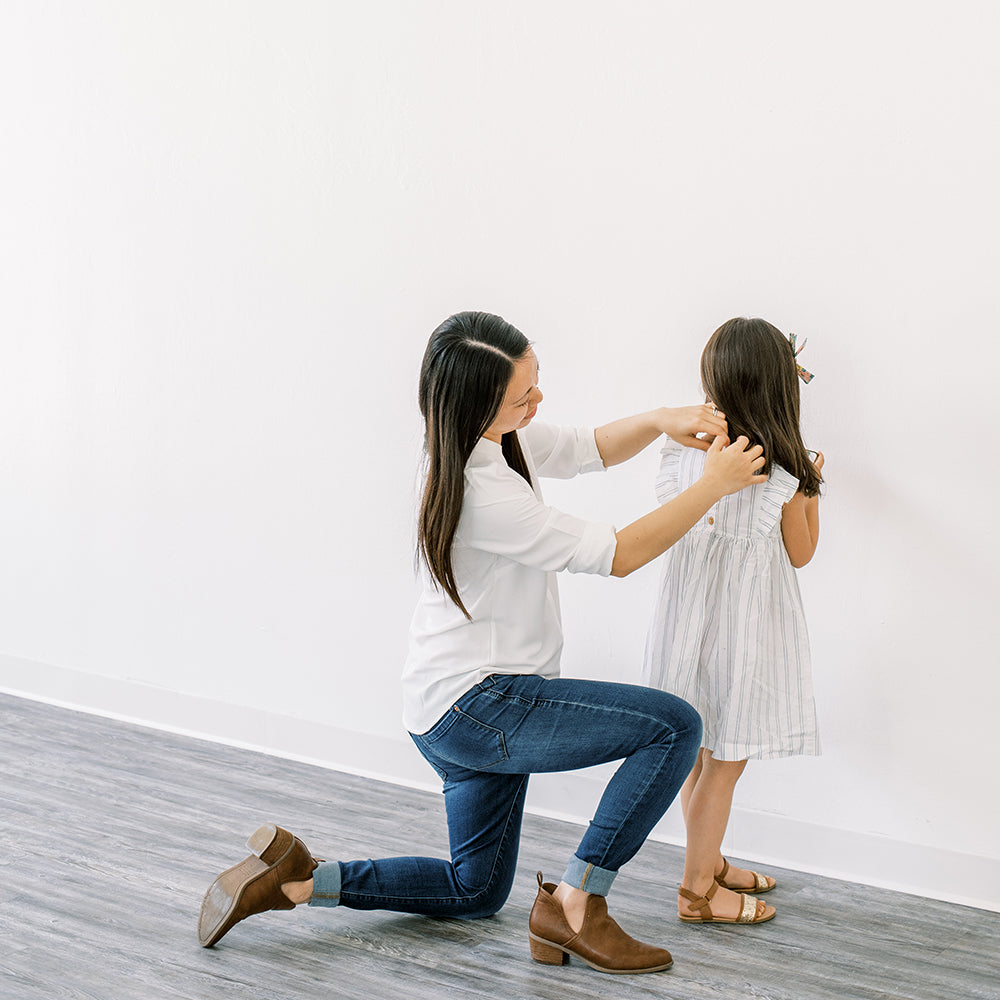 Khanh
With a background in Fashion Photography and Graphic/Web Design, Khanh became keen on the insights of the industry trends as well as how fashion should be presented. Because of how much Khanh grew to love the industry, actually making the clothing just seemed like a natural transition.
After the birth of her first child, Amelia, she was given her first sewing machine by her mother in law. She wanted to design clothes for Amelia. In the beginning Khanh created hair bows for Amelia, because she couldn't find classic and dainty bows that she really liked.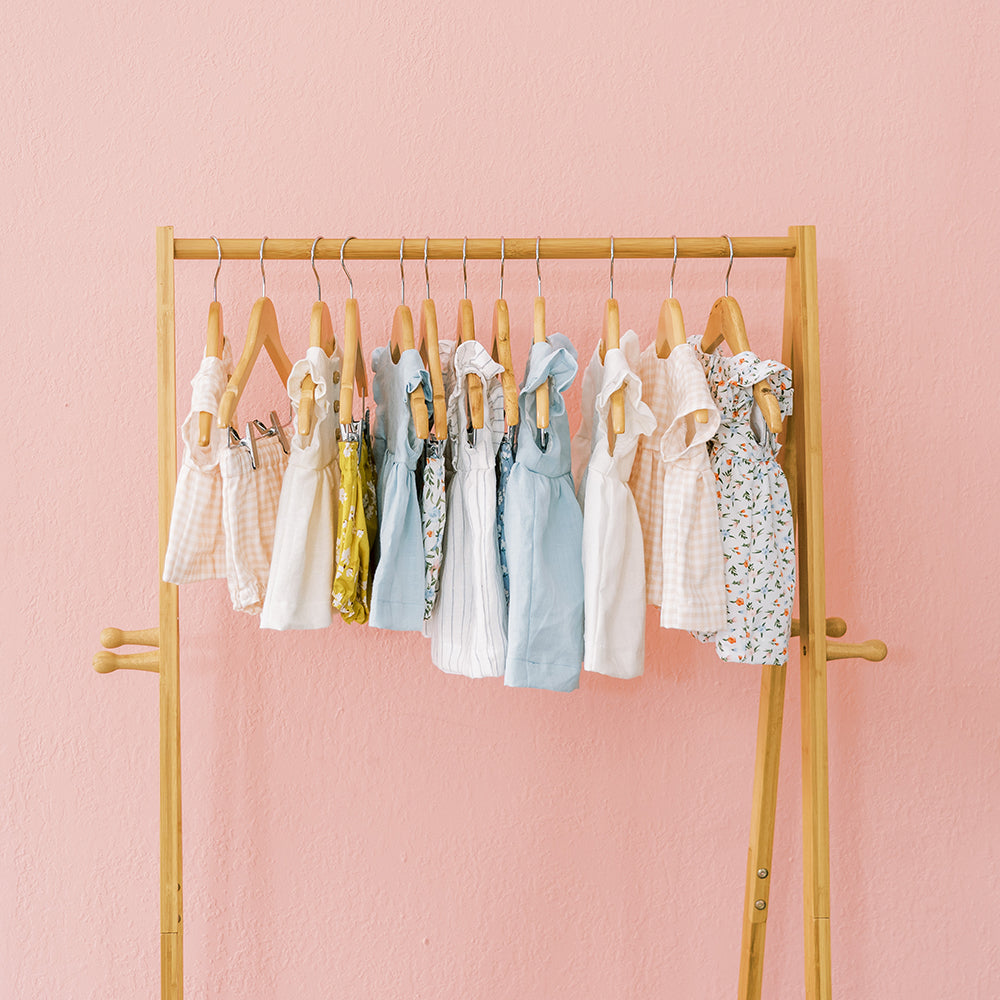 After buying a lot of material and making several for Amelia, she had leftover material. So she opened an online retail store and listed the extra bows to sell. This allowed her to work from home to help make extra income for the family. The brand started out small as a bow shop that slowly expanded into handmade children's wear. Thus, Khanh was established.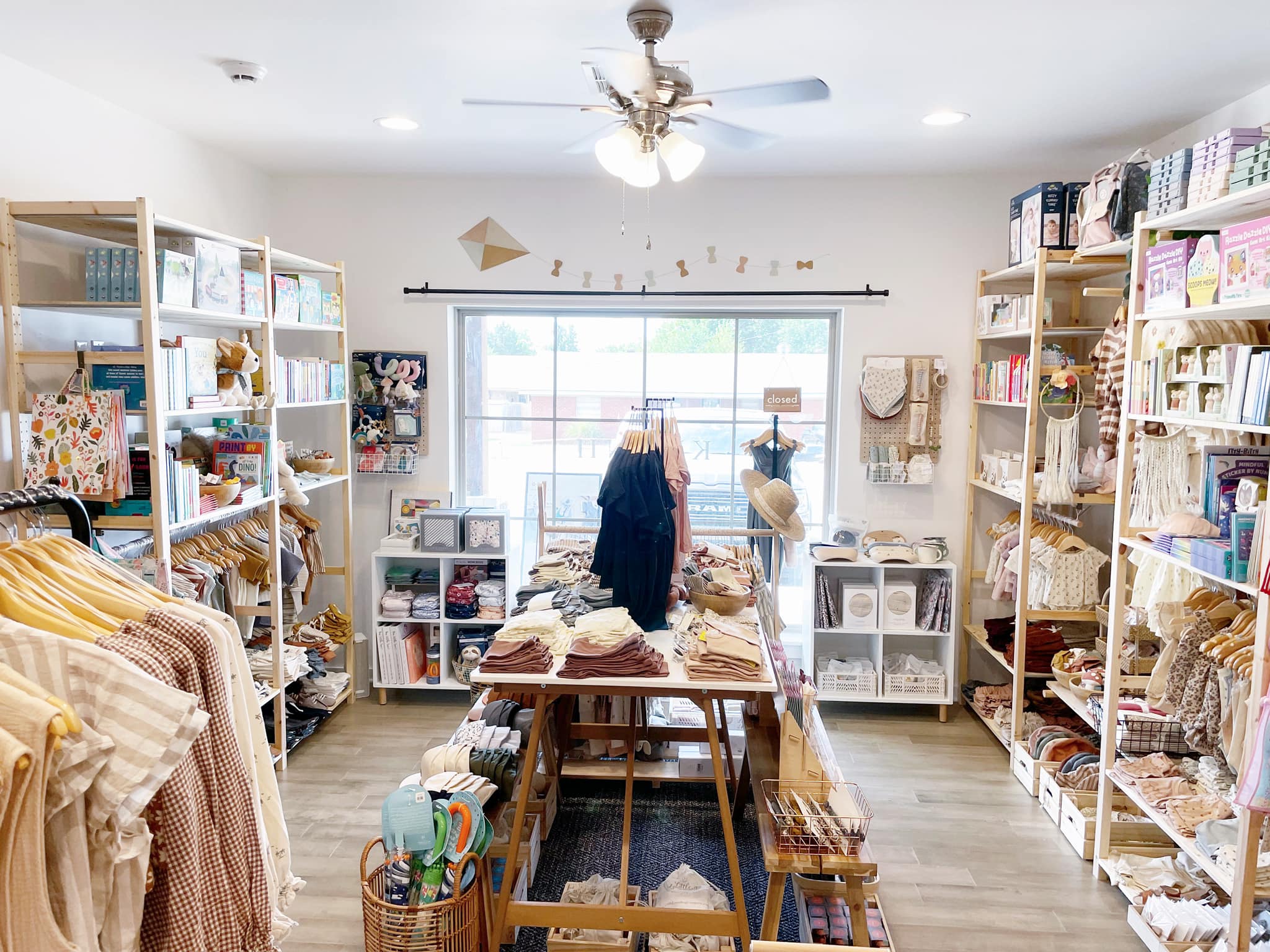 Expanding Studio to Boutique Store
THE NEXT CHAPTER
THE BOUTIQUE STORE
After outgrowing her home studio, Khanh moved into a small commercial office to use as her sewing studio and small store front for her handmade.
The words traveled around town and metro area about Khanh's Handmade Store Front. Khanh specialize mainly in girls accessories and clothing. She received requests on boys clothing, shower gifts, and birthday speciality items so she decided to expand her sewing studio to a children's store. A store curated with baby and kids goods that compliments her handmade and quality.